It all started with a vision, first voiced by Tulsa Garden Center horticulturist, Barry Fugatt.
The vision began with the idea of educating homeowners about horticultural possibilities for their own backyards. At first it lacked the components necessary to make it a success – funds, location, plants, products, and volunteers.
Slowly but surely during 2005 and early 2006, the pieces fell into place.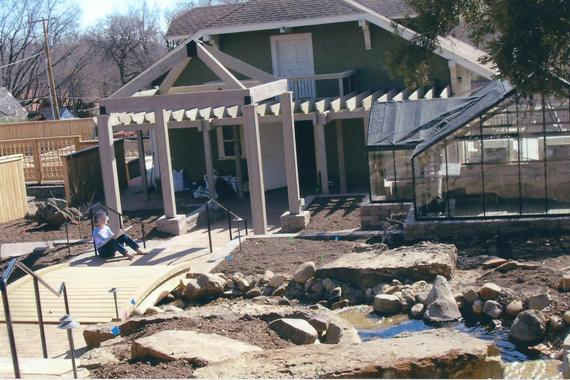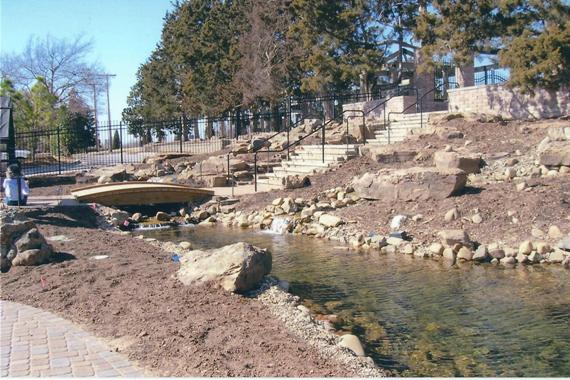 WHO MADE THE GARDEN POSSIBLE
Nearly 3,000 individuals contributed donations equaling more than $800,000.

The Tulsa Parks Department provided the location, authorizing the use of 1.55 acres of prime real estate located in Woodward Park.

Industry sponsors donated products and services for hardscaping and planting that had a value of more than $500,000. More than 4,000 individual plants comprise the garden, and they have all been donated. These donations have been ongoing over the life of the garden.

Over 180 people volunteered to become the initial group of Linnaeus Gardeners. It was these volunteers who contributed their time and effort to prepare the beds and plant the trees, shrubs and flowers that grace the garden.
And the vision became a reality. On June 8, 2006, a standing-room only crowd gathered under a tent for the dedication of the Linnaeus Teaching Garden, a gift to northeastern Oklahoma.
The speakers expressed their gratitude for the time, money and effort expended by the many people who helped make the garden a reality.



GARDEN NAMESAKE
The garden was named in honor of Carl Linnaeus, Swedish naturalist and the Father of Botany. Tulsa sculptor Rosalind Cook created a six-foot tall, full-figure bronze statue of Carl Linnaeus. Rosalind unveiled the statue in the garden pavilion as the finale of the dedication.
Rosalind Cook and Barry Fugatt unveil our centerpiece statue of Carl Linnaeus, the Father of Botany.